Opsun Services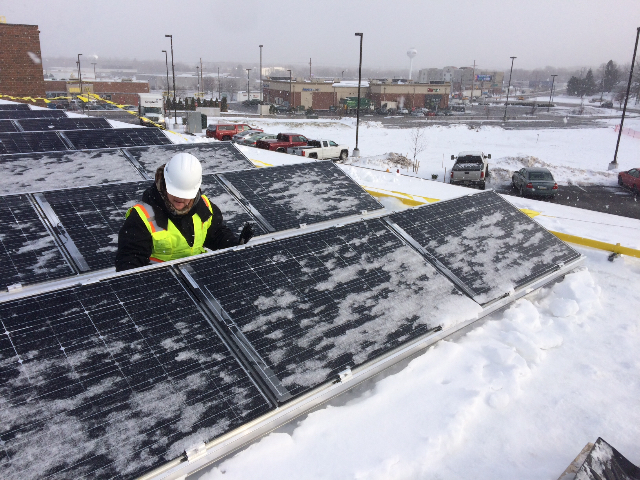 On-Site Support
Our experts in solar PV racking structures can visit your construction site, and train and supervise the installation team, thus accelerating the installation time, and reducing the risk of costly mistakes. We can help setup work site and understand plans. If anything on site is different than the plans, our experts can help find solutions, and solve any problem arising during installation. We can also do commissioning visits, and verify the installation was done as per the manufacturer's recommendations.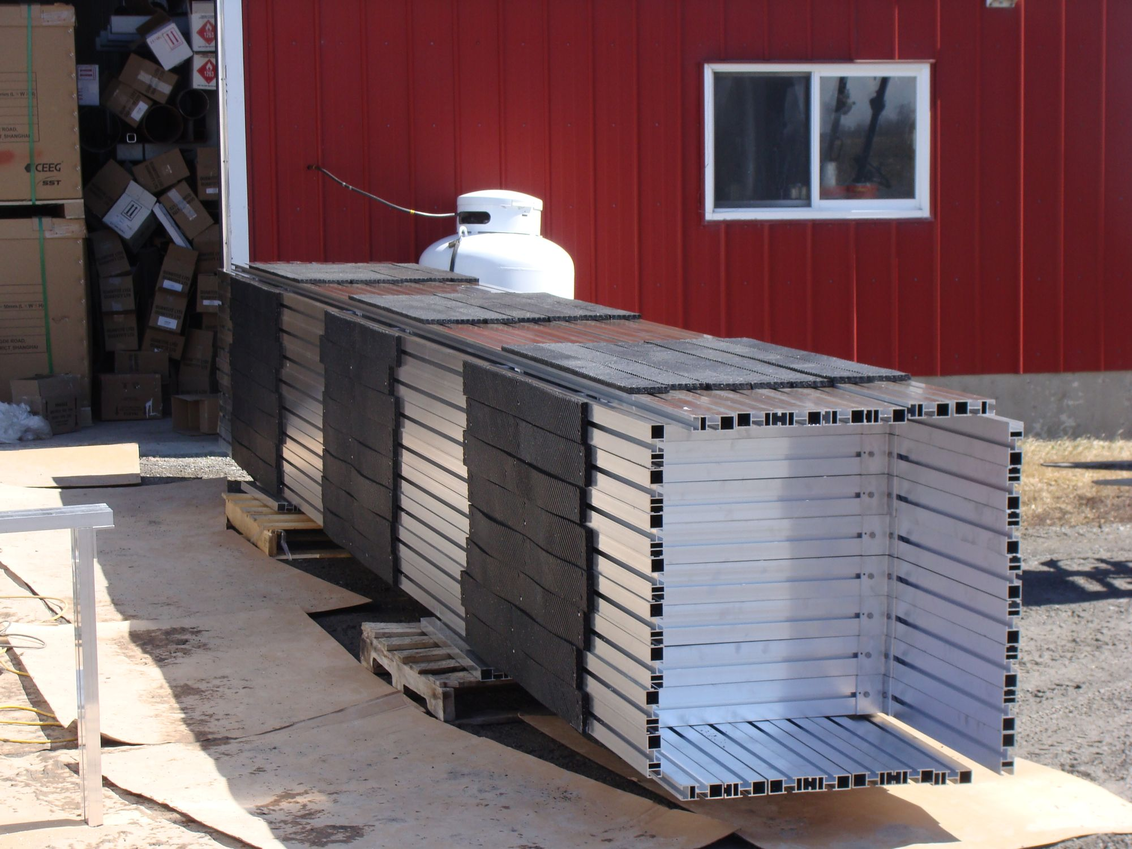 Preassembly
Opsun can supply most of its products entirely or partially preassembled in our factory, in a chain assembly process, for a low cost. This will significantly reduce installation time on roof, up to 30% faster, compared to traditional racking systems. Preassembly can also be done on site, by client, before craning material on roof, and Opsun can send a representative on site to supervise and help with preassembly. Preassembled rails are delivered in 20-rails bundles, see picture.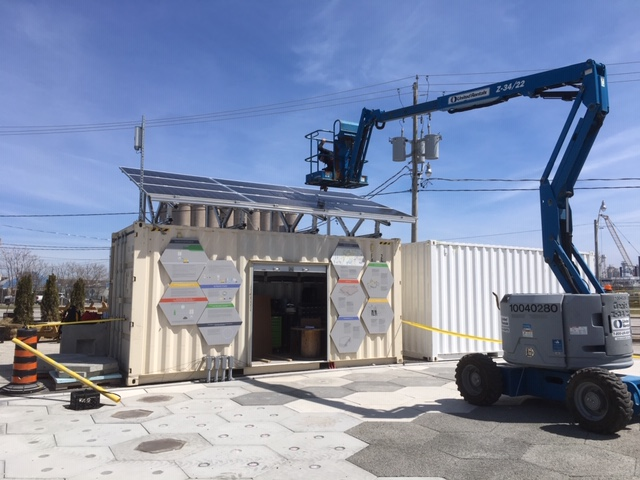 Custom Design
Opsun's design approach is so flexible that we can imagine and engineer a racking solution for virtually any type of surface. We can design solar panels racking structures custom for any atypical application, such as solar PV panels on a container, Building Integrated PV (BIPV), sealed custom canopies, architectural projects, green roofs, or any project with atypical, custom dimensions solar panels. If you are not finding the right rack for your application, contact us, we can create a custom racking solution adapted to your unique requirements!
OPSUN Total Engineeringtm Support
Opsun specilizes in solar PV racking engineering for any type of solar project, discover below our unique process to assure the best quality racking and engineering is supplied for all your solar PV, and bifacial PV projects.