Bifacial Flat Roof
Completed 05/07/2020
Category
Flat Roof Solutions (Bifacial)
Mounting
Flat Roof (Bifacial)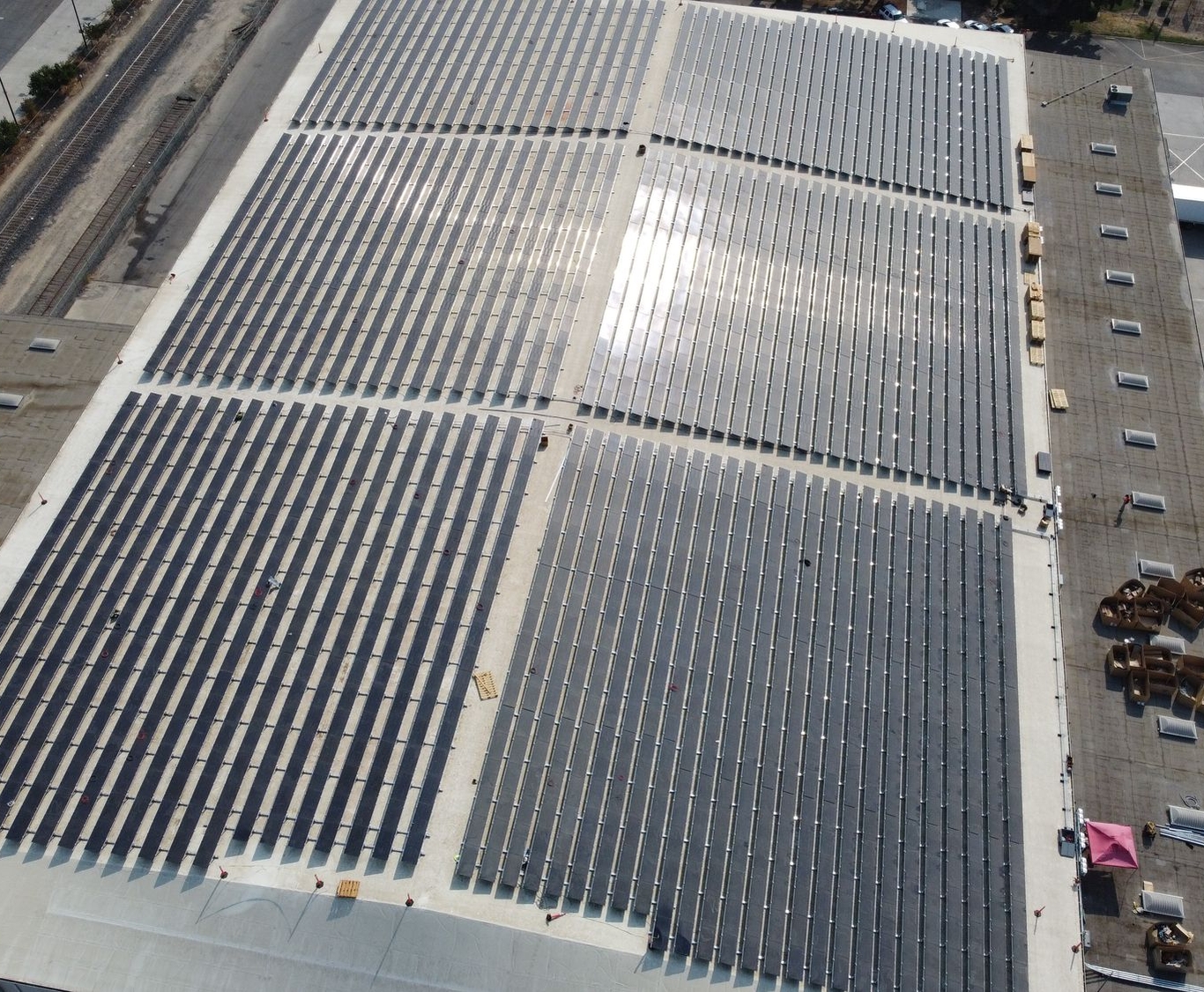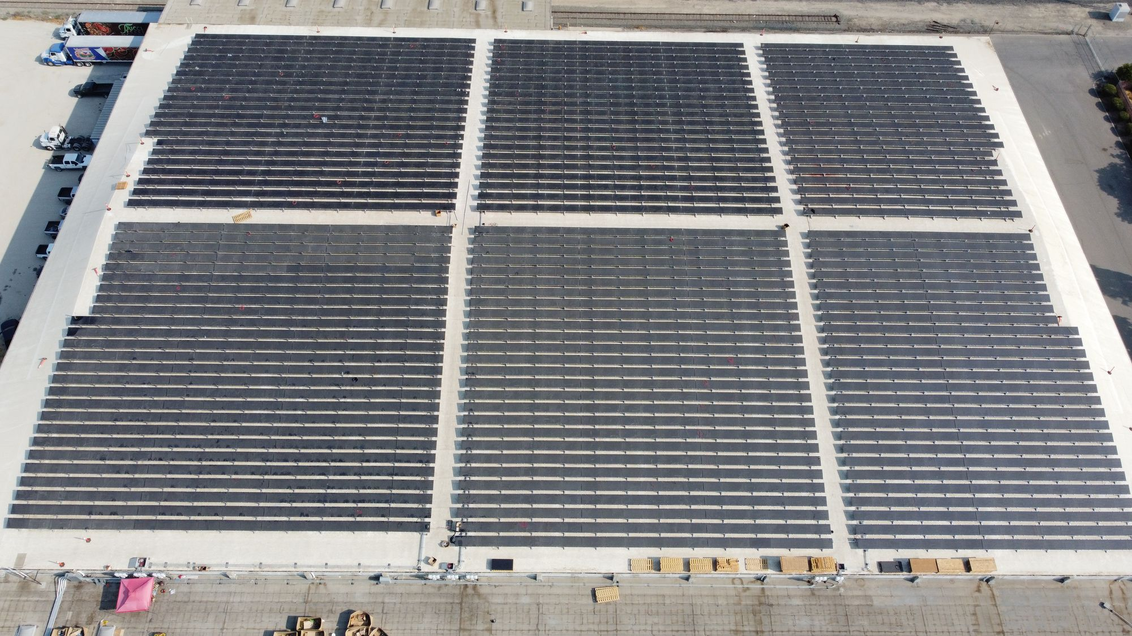 Although solar is a considerable asset for a building owner, it also allows to lower the energy consumption!
In fact, solar panels act as a sun shade hence reducing membrane degradation, while also cooling off the building temperature during hot summer days.
Our high profile racking prevents trapping hot air under the panels making the system more sustainable and lengthens the lifetime of the roof.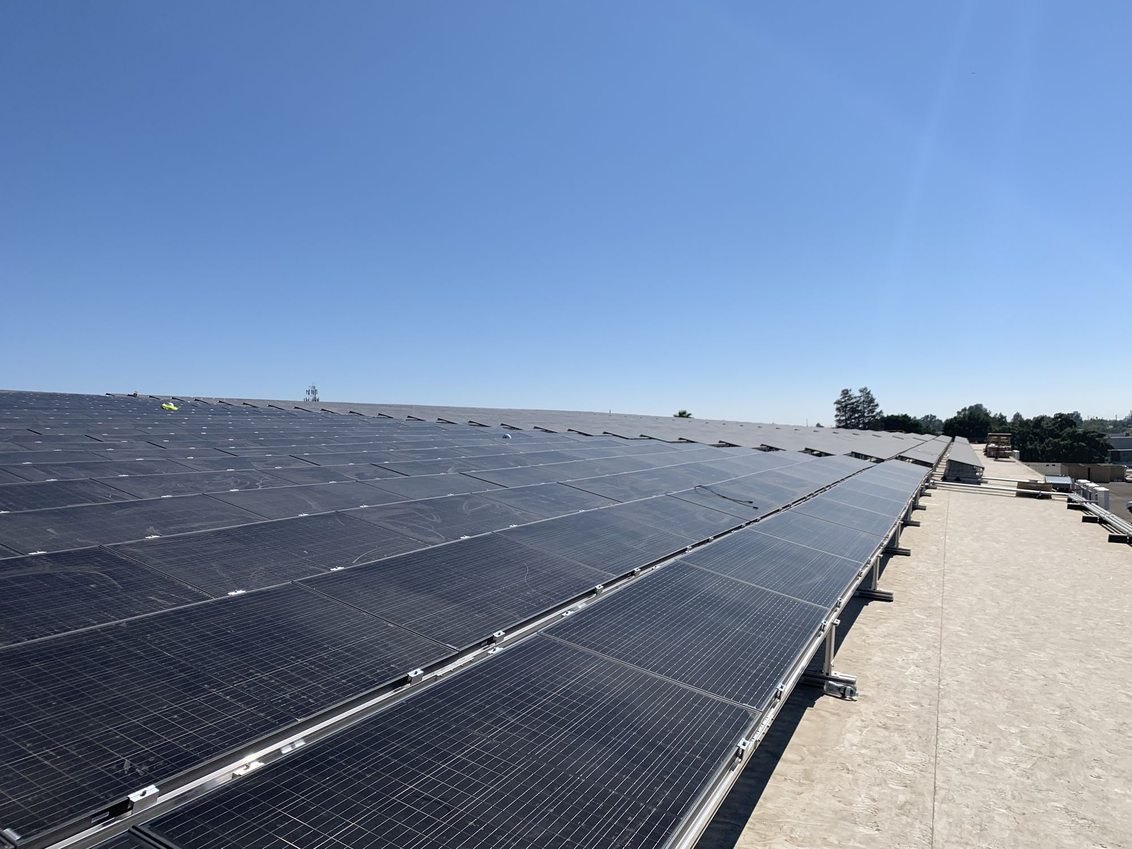 Ballasted or anchored ?
Ballasted or anchored ? This question always rises during the design and development stage.
One thing is certain, Opsun racking does require minimal quantity of roof penetration.
Our base rail racking is all tied up together, offering a strong structural resistance in itself.
Afraid of roof penetrations and potential leaks ? Opsun can craft a fully ballasted system if need be.
Hybrid method, which implies ballast and anchors, can also be useful if we have to deal with a low roof bearing capacity.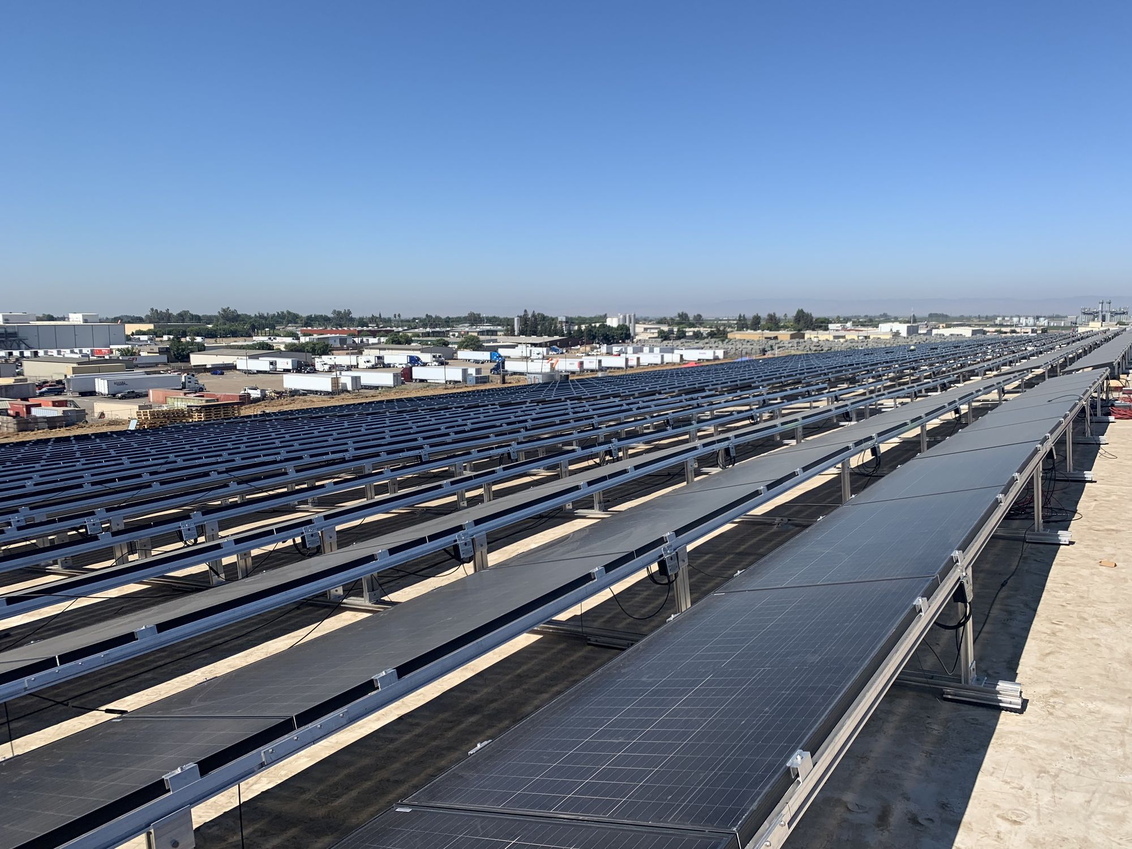 Pre-assembly feature
A feature that is well appreciated by the installers of our racking is the pre-assembly.
Ground beams running North-South already have their front and back legs attached with a bracket that gives the tilt angle.
The only task remaining is to lock in place the cross-rails and clamps to maintain panels.
Opsun's racking installs in a fraction of the time.