Hillsdale Bifacial Flat roof
Completed October, 2018
Client
Cupertino Electric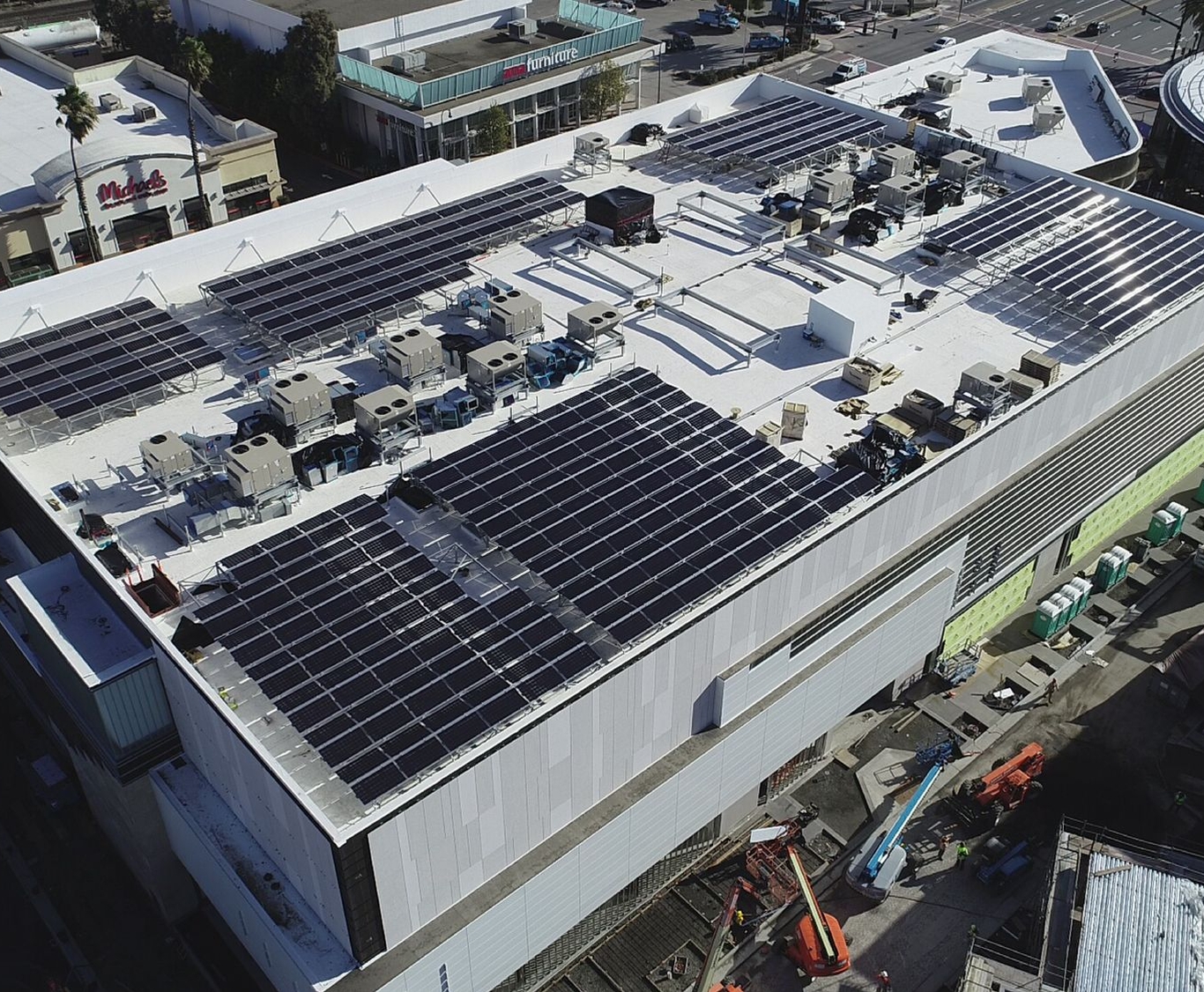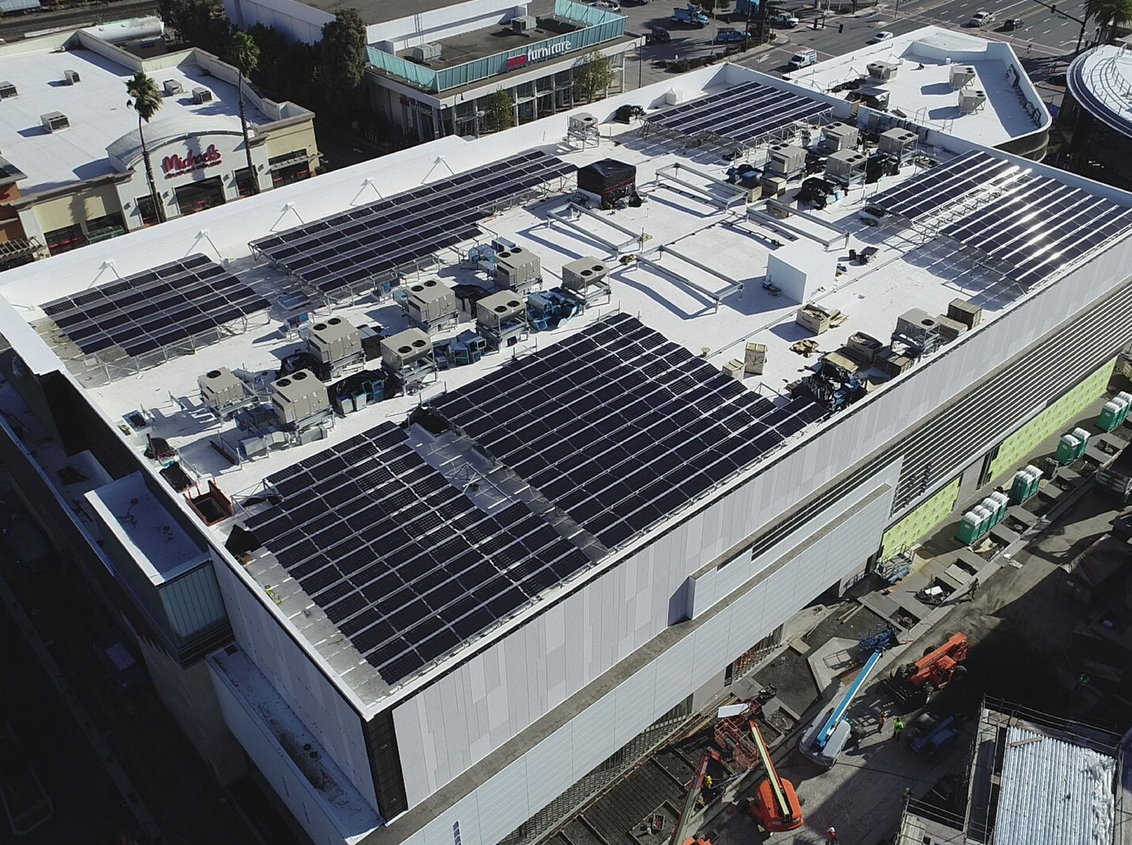 Opsun collaborated with Cupertino Electric to develop a unique bifacial solution for the Hillsdale Mall, in San Mateo, California. The result is a stunning monoslope carport design with nearly 800 kW of carport in the parking lot, and over 230 kW of East-West ("A-Shape") flat roof system installed on a custom canopy.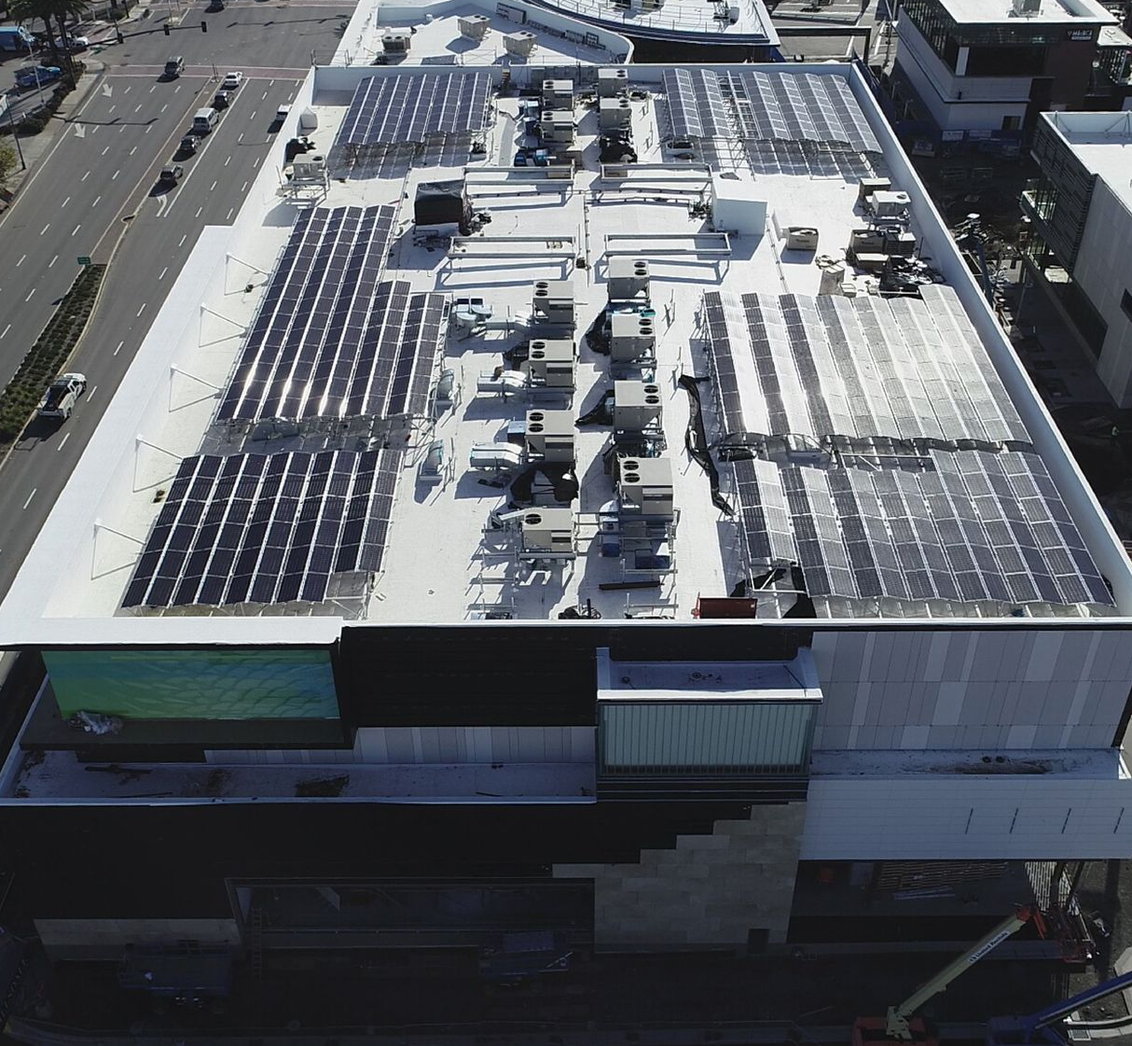 Opsun's engineer coordinated with the project engineers to imagine and create a system of columns sitting on the main OWSJ of the building, in order to manage load distributions. The East-West design ("A-Shape") allows for the highest density of panels, and because the array is elevated over the roof nearly 9 feet, light can still reach under the panels and produce bifacial gains. This type of design produces an unparalleled density of kWh/ft2.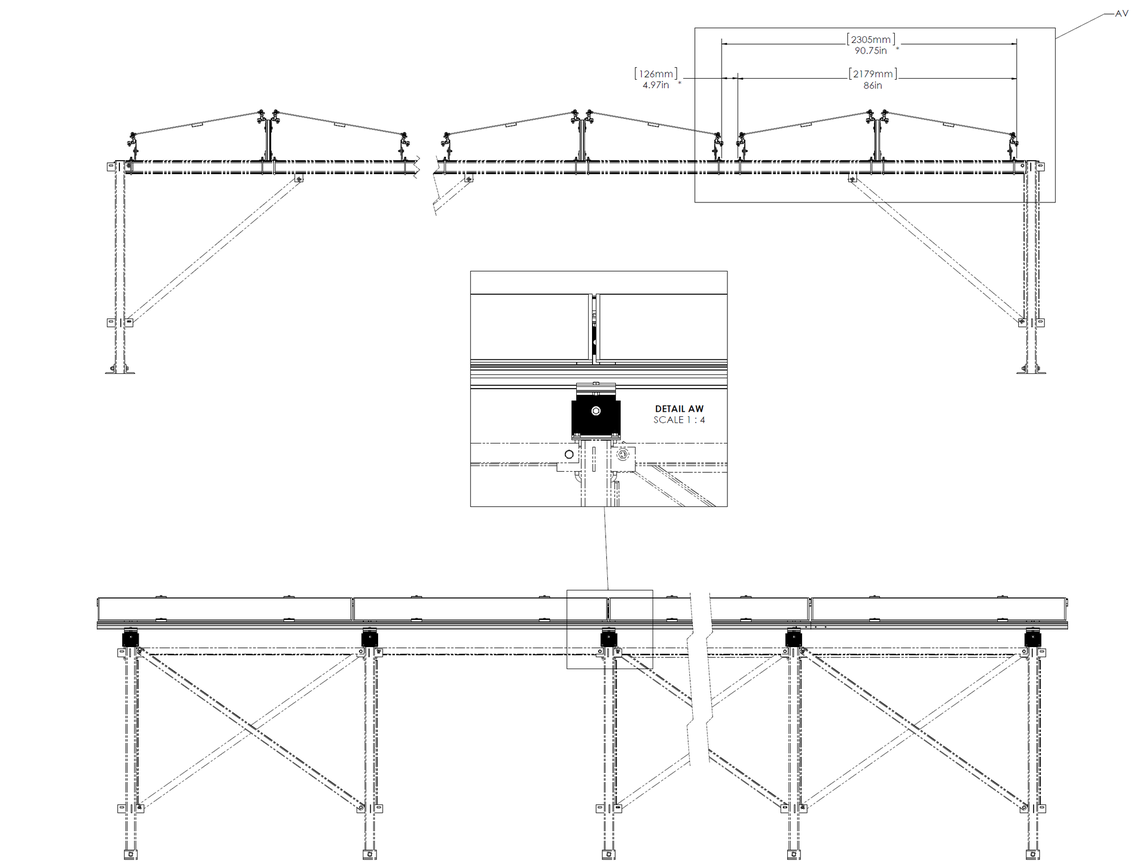 A complex structure was imagined, designed and engineered by our team to fit the columns over the OWSJ, and connect the canopy in a non-symetrical pattern that avoids seismic vibrations, for maximum solidity and durability.