Client
Summit Ridge Energy
Category
Flat Roof Solutions
Mounting
Bifacial Flat Roof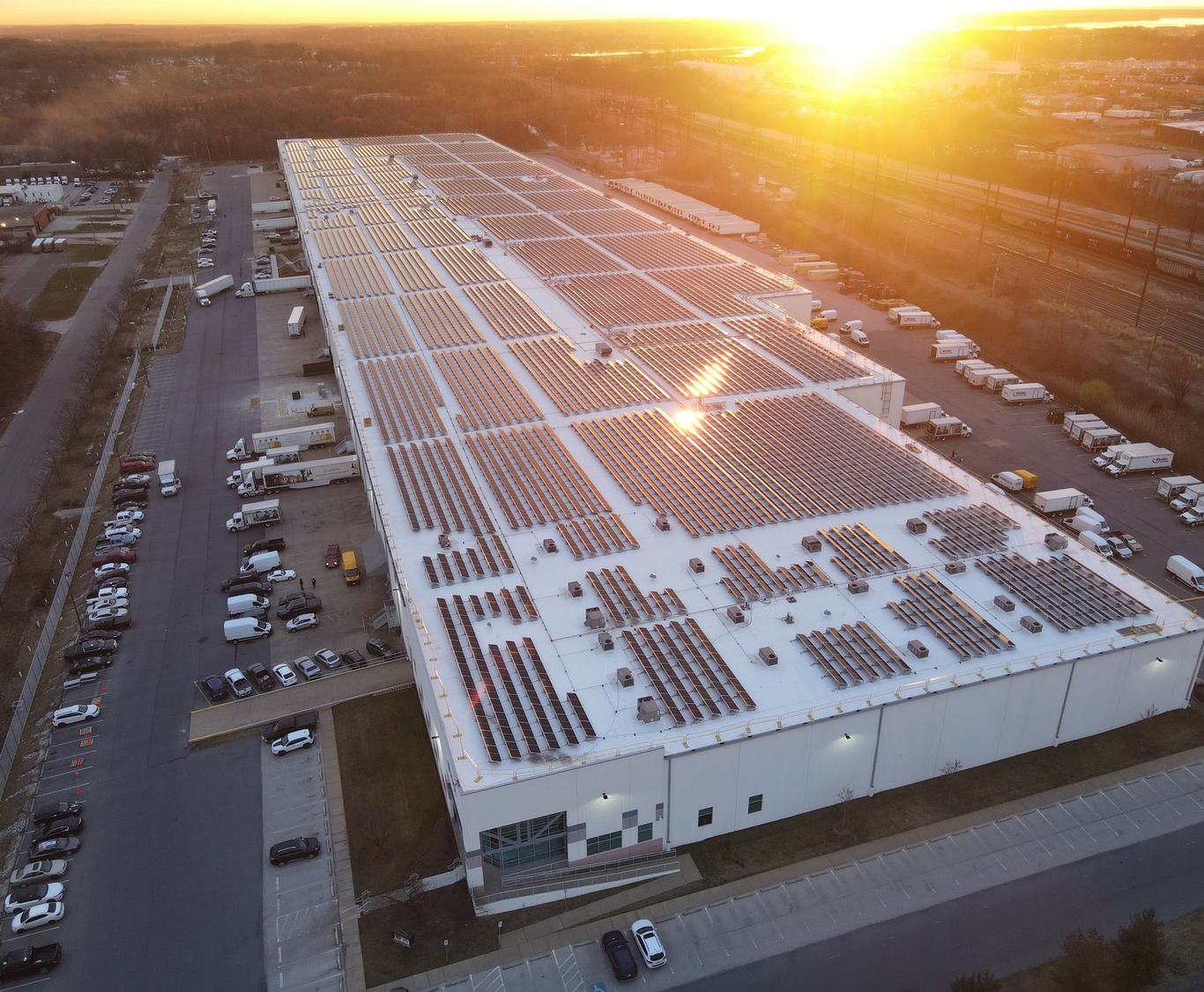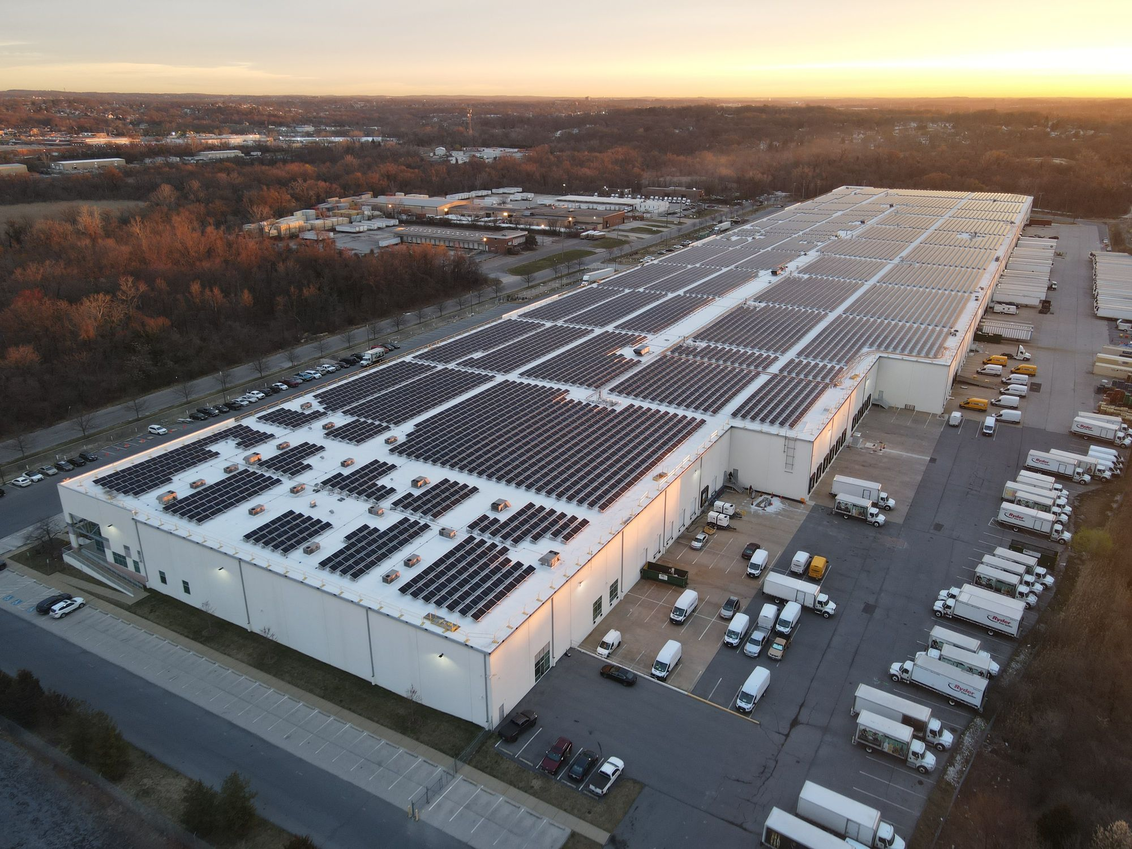 LIMITED DC CAPACITY?
When designing flat roof solar systems, interconnection could limit the DC capacity allowed on the project, leaving a portion of the roof free of PV modules. A good strategy to harvest more energy is increasing the system tilt angle from 10 degrees to 15 or 20 degrees. By doing so, the PV modules will be spreaded on a larger portion of the roof, and the higher tilt angle, coupled with the larger inter row spacing will allow harvesting more energy from the system. For example, this project was initally planned at 10 degrees, but the limitation in DC sizing would have left a large portion of the roof exempt of modules. By increasing the tilt angle to 20 degrees and the interrow to 78 inches, the roof is now covered with bifacial modules which will yield 18% more energy from the bifacial optimization (tilt angle and interrow spacing). A creative way to increase profitability when DC sizing is limiting the project size.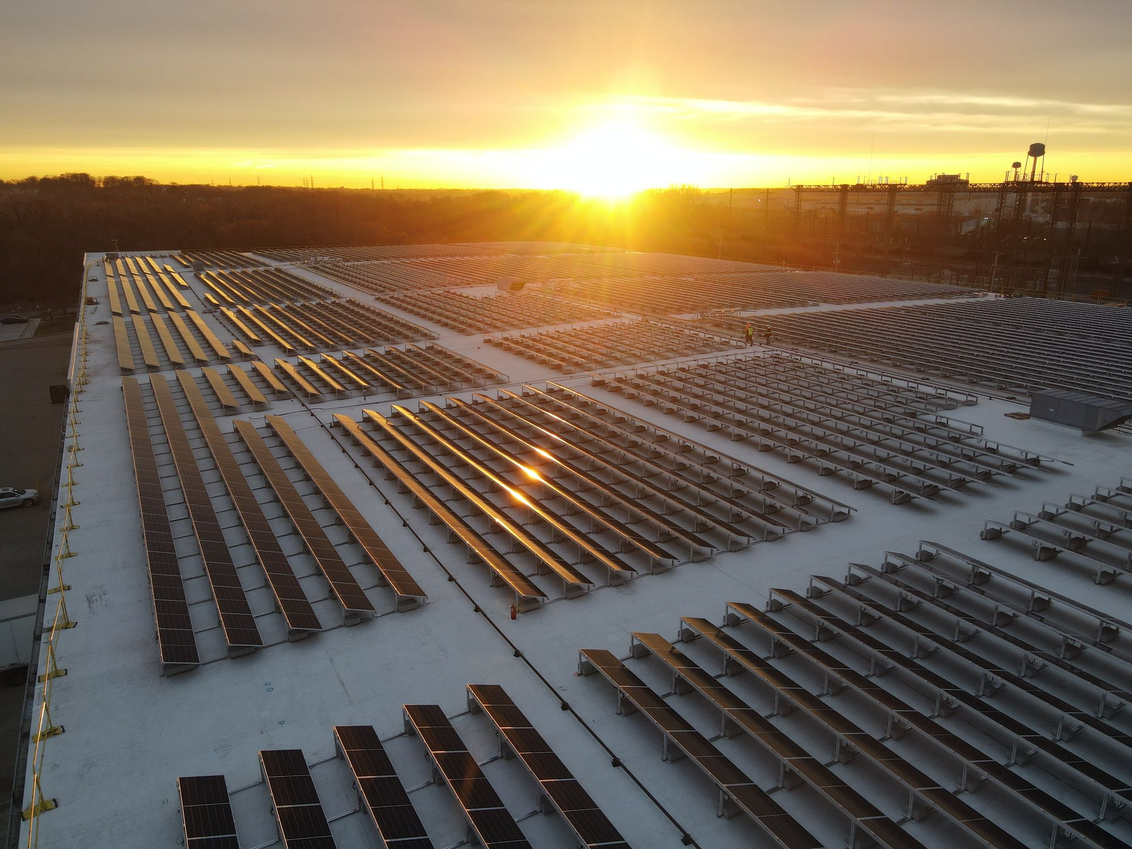 LARGEST 20D BIFACIAL OPTIMIZED FLAT ROOF SYSTEM IN THE USA!
With a total count of 10125 PV modules (4,8MW), a 20 degrees tilt angle, a system elevation of 32'' and a full open back (no wind deflector), the solar system will allow for 18% extra energy coming from the bifacial optimization. This makes the project the largest 20D bifacial optimized system in the USA.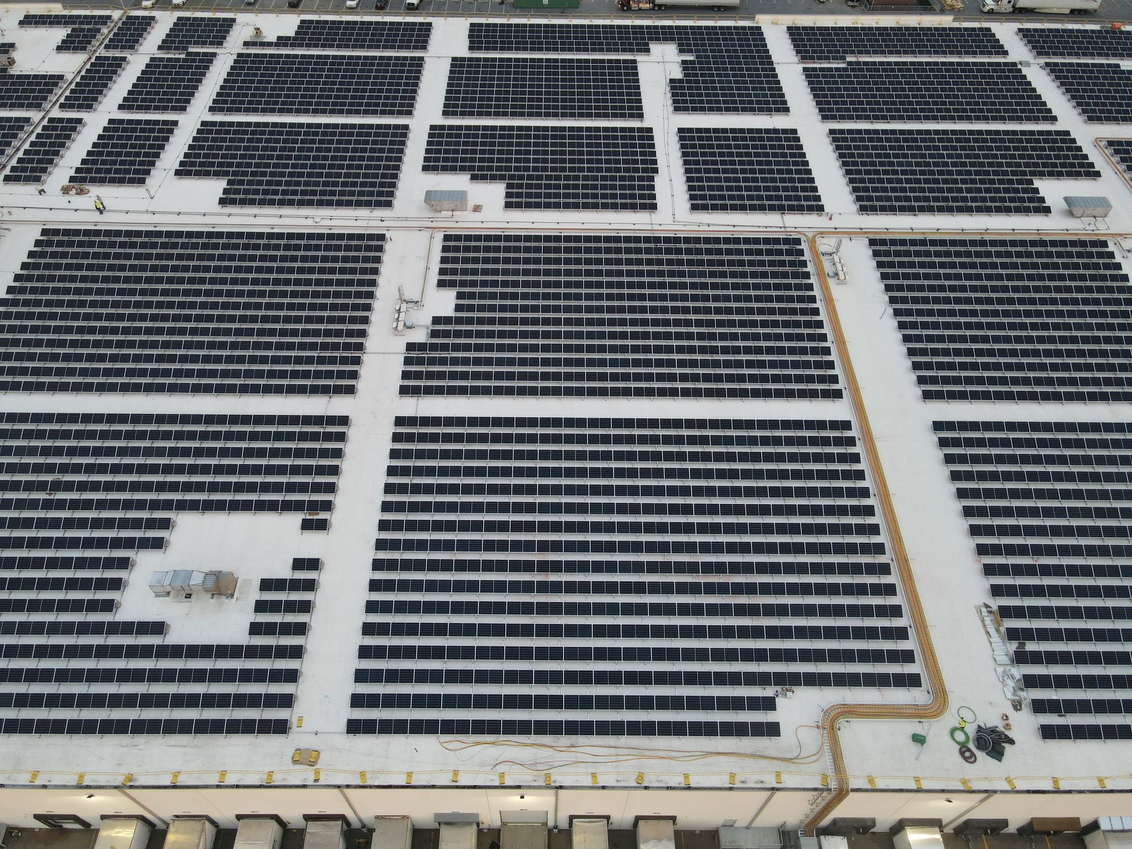 RACKING RIGIDITY TO AVOID USING A WIND DEFLECTOR
Wind deflectors on solar racking systems prevent the light from reaching the backside of the PV modules, and hence significantly limits the bifacial gains. For this reason, Opsun has created flat roof racking systems that benefit from a very high rail rigidity to maintain the system in place with very limited quantity of ballasts. This allows installing high performance solar systems that fall within the available load capacity of the roof structure.